The last two posts were quite lengthy. So how about we take it easy today.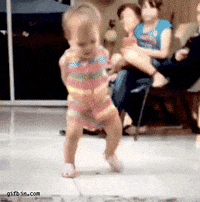 I'll lead with a verse that makes a strong case for being rooted in Christ— 𝘠𝘰𝘶 𝘩𝘢𝘷𝘦 𝘴𝘩𝘰𝘸𝘯 𝘮𝘦 𝘵𝘩𝘦 𝘸𝘢𝘺 𝘰𝘧 𝘭𝘪𝘧𝘦, 𝘢𝘯𝘥 𝘺𝘰𝘶 𝘧𝘪𝘭𝘭 𝘮𝘦 𝘸𝘪𝘵𝘩 𝘵𝘩𝘦 𝘫𝘰𝘺 𝘰𝘧 𝘺𝘰𝘶𝘳 𝘱𝘳𝘦𝘴𝘦𝘯𝘤𝘦 (Acts 2:28, NLT).
January for most is a month of planning. We set goals with good intentions but as we know, life happens. At the moment, I am staring out the window at a heap of snow that's growing by the minute. I am not a winter bird, so I am less than pleased. However, I am better off than the cars with blinking hazard lights stuck in mounds of snow. The weather network reported it, so the snow is not a surprise. I am certain care was taken by the drivers i.e., winter tires, a full tank of gas et al., to prepare. Yet here they are, stuck.
Life gets that way, more times that we care for. But praise God that in His presence we can rejoice, even when stuck. We can rejoice in the fact that the God who parted the red sea in days past is the same God today. We can rejoice in knowing that our state— being stuck, is not a kryptonite for God. We know full well that wisdom and knowledge come from Him. He revealed mysteries to Daniel, and He will do the same for us. He blessed Solomon with wisdom, and He will do the same for us. It is good to plan. By all means please do. Write them down and make them plain. Set them before you and automate the reminders. But make room for Jesus. In fact, I would recommend giving Him the room i.e., your plans. After all, He is the Way. He directs the steps of the godly, and delights in every detail of our lives (Psalm 37:23), He sets our feet upon a rock and gives us a firm place to stand (Psalm 40:2), He leads us by still waters (Psalm 23:2) and works all things together for our good (Romans 8:28) when we delight in Him also.
"You have shown me" connotes control. He is ahead, guiding. (You) Submit. He is also behind, guarding. (You) Rest. Our plans are good, but His are better.
𝗜 𝗽𝗿𝗮𝘆 𝘆𝗼𝘂𝗿 𝗱𝗮𝘆𝘀 𝗮𝗿𝗲 𝗳𝗶𝗹𝗹𝗲𝗱 𝘄𝗶𝘁𝗵 𝘁𝗵𝗲 𝗷𝗼𝘆 𝗼𝗳 𝘁𝗵𝗲 𝗟𝗼𝗿𝗱, 𝗮𝗻𝗱 𝗶𝘁 𝗳𝗹𝗼𝘄𝘀 𝗼𝘂𝘁 𝗼𝗳 𝘆𝗼𝘂 𝗹𝗶𝗸𝗲 𝗿𝗶𝘃𝗲𝗿𝘀 𝗼𝗳 𝗹𝗶𝘃𝗶𝗻𝗴 𝘄𝗮𝘁𝗲𝗿. 𝗜 𝗽𝗿𝗮𝘆 𝘆𝗼𝘂𝗿 𝗷𝗼𝘆 𝗰𝗮𝘁𝗰𝗵𝗲𝘀 𝗼𝗻 𝗹𝗶𝗸𝗲 𝘄𝗶𝗹𝗱 𝗳𝗶𝗿𝗲 𝗶𝗻𝘀𝗽𝗶𝗿𝗶𝗻𝗴 𝗷𝗼𝘆 𝗶𝗻 𝘁𝗵𝗲 𝗵𝗲𝗮𝗿𝘁𝘀 𝗼𝗳 𝗲𝘃𝗲𝗿𝘆𝗼𝗻𝗲 𝘆𝗼𝘂 𝗰𝗼𝗺𝗲 𝗶𝗻 𝗰𝗼𝗻𝘁𝗮𝗰𝘁 𝘄𝗶𝘁𝗵. 𝗜 𝗽𝗿𝗮𝘆 𝘆𝗼𝘂𝗿 𝗷𝗼𝘆 𝗹𝗲𝗮𝘃𝗲𝘀 𝗮 𝗹𝗼𝗻𝗴 𝘁𝗿𝗮𝗶𝗹 𝗼𝗳 𝘀𝗶𝗴𝗻𝘀 𝗮𝗻𝗱 𝘄𝗼𝗻𝗱𝗲𝗿𝘀, 𝗮𝗻𝗱 𝘁𝗵𝗮𝘁 𝗶𝗻 𝗯𝗲𝗶𝗻𝗴 𝗷𝗼𝘆𝗙𝗨𝗟𝗟, 𝘆𝗼𝘂 𝗴𝗹𝗼𝗿𝗶𝗳𝘆 𝗼𝘂𝗿 𝗵𝗲𝗮𝘃𝗲𝗻𝗹𝘆 𝗙𝗮𝘁𝗵𝗲𝗿.
Happy Monyaaaaaaay!
Xo, 𝑀𝑒𝓁.