As we enter the last week of January (time flies, doesn't it?), I want to encourage us with God's word:
"𝐃𝐨 𝐧𝐨𝐭 𝐛𝐞 𝐚𝐟𝐫𝐚𝐢𝐝. 𝐒𝐭𝐚𝐧𝐝 𝐟𝐢𝐫𝐦 𝐚𝐧𝐝 𝐲𝐨𝐮 𝐰𝐢𝐥𝐥 𝐬𝐞𝐞 𝐭𝐡𝐞 𝐝𝐞𝐥𝐢𝐯𝐞𝐫𝐚𝐧𝐜𝐞 𝐭𝐡𝐞 𝐋𝐎𝐑𝐃 𝐰𝐢𝐥𝐥 𝐛𝐫𝐢𝐧𝐠 𝐲𝐨𝐮 𝐭𝐨𝐝𝐚𝐲. 𝐓𝐡𝐞 𝐄𝐠𝐲𝐩𝐭𝐢𝐚𝐧𝐬 𝐲𝐨𝐮 𝐬𝐞𝐞 𝐭𝐨𝐝𝐚𝐲 𝐲𝐨𝐮 𝐰𝐢𝐥𝐥 𝐧𝐞𝐯𝐞𝐫 𝐬𝐞𝐞 𝐚𝐠𝐚𝐢𝐧. 𝐓𝐡𝐞 𝐋𝐎𝐑𝐃 𝐰𝐢𝐥𝐥 𝐟𝐢𝐠𝐡𝐭 𝐟𝐨𝐫 𝐲𝐨𝐮; 𝐲𝐨𝐮 𝐧𝐞𝐞𝐝 𝐨𝐧𝐥𝐲 𝐭𝐨 𝐛𝐞 𝐬𝐭𝐢𝐥𝐥." 𝐄𝐱𝐨𝐝𝐮𝐬 𝟏𝟒:𝟏𝟒
Moses said these comforting words to a people enslaved for many years. Some were old enough to remember the glory days, and others were born into slavery. It must have been difficult for them to imagine a life without shackles, and bodies not bruised by the whips of merciless Egyptians. Yet, they had to choose to believe.
𝙻𝚎𝚝 𝚖𝚎 𝚋𝚛𝚎𝚊𝚔 𝚝𝚑𝚒𝚜 𝚍𝚘𝚠𝚗.
"𝐃𝐨 𝐧𝐨𝐭 𝐛𝐞 𝐚𝐟𝐫𝐚𝐢𝐝" is a clue that there will be many things along the way that will induce fear. In those moments call out to Jesus. It does not matter if it's a whisper, a shout or scream. Just say his name, and He will immediately reach out to you (Matthew 14:31). He has all authority, and at His name every knee shall bow, (Phil. 2:10) including fear.
"𝐒𝐭𝐚𝐧𝐝 𝐟𝐢𝐫𝐦" is a call to suspend logic. A trust fall if you will, except you do not fall because anyone who trusts in the Lord will not be disgraced (Rom.10:11). When we let go, and fall into Him, we give Him the permission (so to say) to throw His weight around on our behalf. In other words, His move is not short circuited by unbelief. It is always a good idea to ask our Father to help with our unbelief (Mark 9:24). He meets us where we are.
"𝐓𝐡𝐞 𝐄𝐠𝐲𝐩𝐭𝐢𝐚𝐧𝐬 𝐲𝐨𝐮 𝐬𝐞𝐞 𝐭𝐨𝐝𝐚𝐲 𝐲𝐨𝐮 𝐰𝐢𝐥𝐥 𝐧𝐞𝐯𝐞𝐫 𝐬𝐞𝐞 𝐚𝐠𝐚𝐢𝐧" is a promise. The output of our confident trust in God's power. In essence all things are possible to him who believes (Mark 9:23). God stands in the fire with us. He shuts the mouths of lions. He makes our enemies at peace with us. He sits in the boat with us, totally unfazed. We are delivered from pain points and struggles. The things that have been persistently difficult. Chains and addictions that have kept us bound. Insecurities that have blinded us to our worth, and so forth.
"𝐓𝐡𝐞 𝐋𝐨𝐫𝐝 𝐰𝐢𝐥𝐥 𝐟𝐢𝐠𝐡𝐭 𝐟𝐨𝐫 𝐲𝐨𝐮. 𝐘𝐨𝐮 𝐨𝐧𝐥𝐲 𝐧𝐞𝐞𝐝 𝐭𝐨 𝐛𝐞 𝐬𝐭𝐢𝐥𝐥," 𝘢𝘯𝘥 𝘬𝘯𝘰𝘸 𝘵𝘩𝘢𝘵 𝘏𝘦 𝘪𝘴 𝘎𝘰𝘥. The later text is from Psalm 46:10. Who is God? Good question! I am still growing in my knowledge of Him. But from what I know thus far, largely extracted from His word, and my personal experience of Him, I could write a book. That's our forever homework, to know who God is. We will never be experts on God. However, if we humble ourselves before Him, seek Him and dwell, He reveals more and more of Himself. His person (character) comes alive to us and grounds us in good soil. The fruit of which is stillness.
I should add that stillness is not an invitation to be idle. It is active rest. Like what we do between reps at the gym; 45 seconds of jump ropes, 10 seconds of rest. In that period of rest, there is still movement. A quick stretch or a sustained bounce so we don't lose momentum and allow tiredness set in.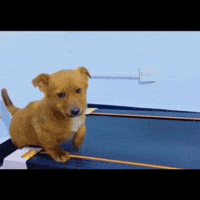 The movement is small yet measured and purposeful. Stillness could look like muttering His promises under our breaths. Saying a short prayer of thanksgiving. Placing our hand on our chest to feel our hearts beat. Observing the beauty of creation. Plugging into a worship set with our eyes closed. Extending a helping hand to another. Offering a smile. Turning off all screens and taking deep breaths, and the list goes on.
God isn't about to lose His credibility because of our solvable problems. He is unchanging. The same God yesterday, today, and forever. He lives in eternity yet present in our every breath. He does the impossible every day.
To summarize, do not be afraid because the Lord is fighting for you. Be still because in Christ you win. Our year belongs to the Lord. Leave it in His hands.
Happy Monyaaaaaaay!
Xo, 𝑀𝑒𝓁.
Featured image:- @pinterest